If you're feeling a bit of horrified attraction to the subject of lice, you can join fictional teacher Mr. McGovern and make a whole curriculum around the topic.
Kate and I have just happened to be reading "
What's Bugging Bailey Blecker
" - a Maine-based story about a 5th grade girl whose class experiences a lice infestation. Baily's bummed, her teacher's "super-positive" and her friends are sorting it all out. The story also has a lovely subplot about what it is like to travel from an island to a mainland school - lot's for us to relate to and talk about.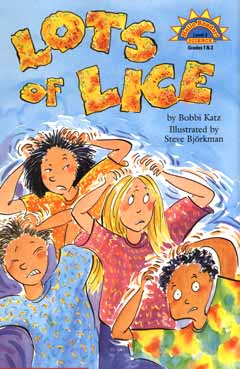 Although the
launch party
has come and gone, perhaps we should host our own FSP bug zoo...
Scholastic also publishes an easy reader:
Lots of Lice
- haven't read it but there is much rhyming text on the web site.
And for parents, a pretty funny
blog pos
t by telling dad.